Created
March 2015
Industry
Software Development
Agile
Project Management
Project Duties
Identity Design
Website Design
Objectives
Make an impact within the agile software development industry with an Identity System and Website supporting a new company.
When creatives meet agiles.
Nimbold is an agile/scrum technology company focused on mentoring, coaching, training, and implementing solutions to "troubled" or over-capacitated organizations. Riad Bacchus, Nimbold's founder, came to me with an open mind towards re-branding HMB Agile (The company's name previous). The Four in turn made him an identity system from the ground up, which included naming the company Nimbold, a combination of their nimble mindset and bold new ideas.

While developing Nimbold's identity system The Four met with the founder each week and gave him copious notes and homework assignments to find out what Nimbold was all about.
This led to an very precisely thought out identity system.
APPLICATION GUIDLINES
BUSINESS CARD
CLIENTS ATTRACTED TO BRAND
COLOR SCHEME
COMPANY HISTORY
CULTURE
EMAIL SIGNATURE
FONTS
LETTERHEAD
LIBRARY OF GRAPHIC ELEMENTS
LOGO
MAILING LABELS
MOOD BOARDS
NAMING
PROPOSAL
REGIONS
STATIONARY
STRAPLINE\ CATCHPHRASE
Nimbold Web Design Prototype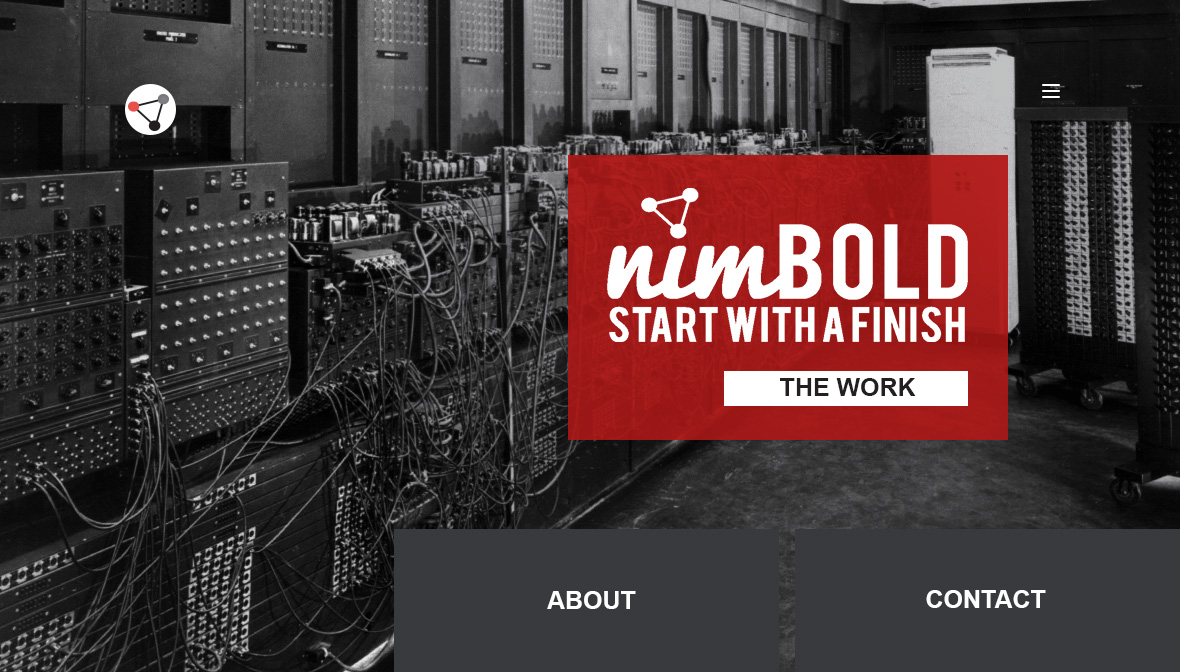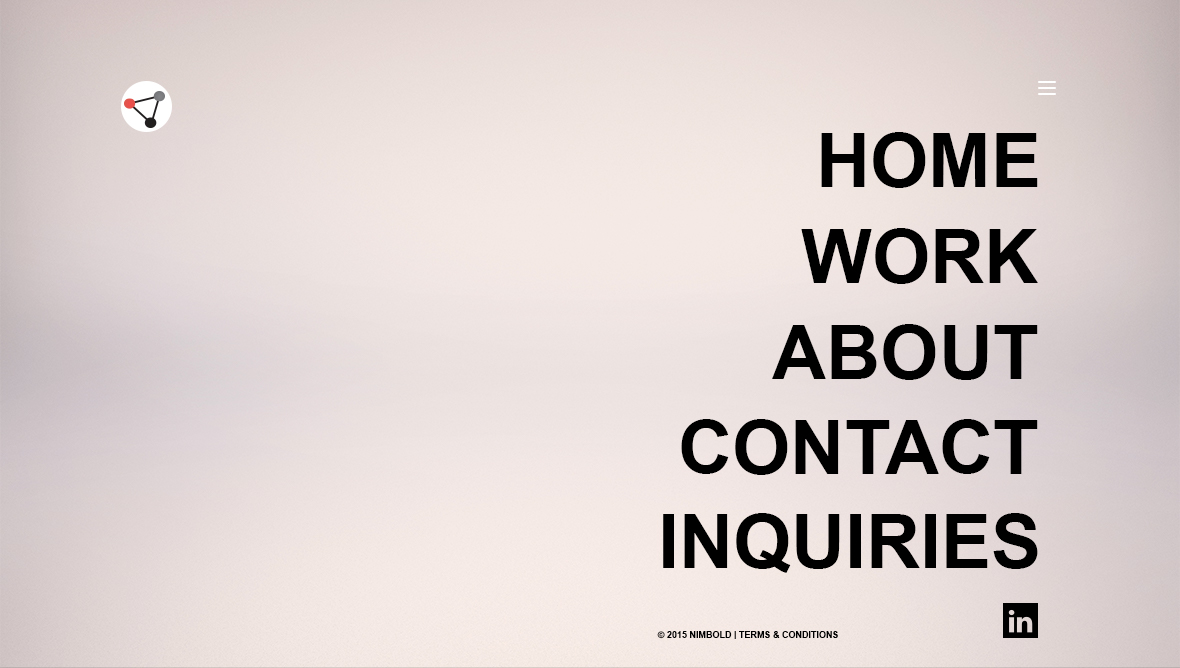 Designing Nimbold's website was quite a delight. Nimbold gave us complete creative control to make a simple, yet elegant informational website design. After a 1 week turn around time we went through simple edits and then delivered the high resolution mockups. What a breeze living in photoshop and not having to do any front end development.
"A note Riad Bacchus, CEO of Nimbold."
...Over the past four years, the company has slowly grown, pushing past all initial expectations.

This year, on the precipice of significant exponential growth, I realized that my brand was "mom & pop".

To move to the next level and be taken seriously both by new clients and my competitors, I needed to project the authority and strength I sought.

Earlier this year I made the decision to engage The Four.

The original engagement began with a simple request for a new logo, but quickly metamorphisized into a full rebranding engagement, including a new name, a brand strategy, new logo, new website, and assorted print materials (cards, presentation & proposal templates).

The Four made the process engaging, collaborative and very enjoyable.
What I initially perceived to be a "necessary evil", I came to very much appreciate, especially the wonderful results.

The feedback has been immediate and effusive in its positive praise… "professional", "engaging", "creative".

I strongly recommend to any business, small, medium or large, engaging The Four.