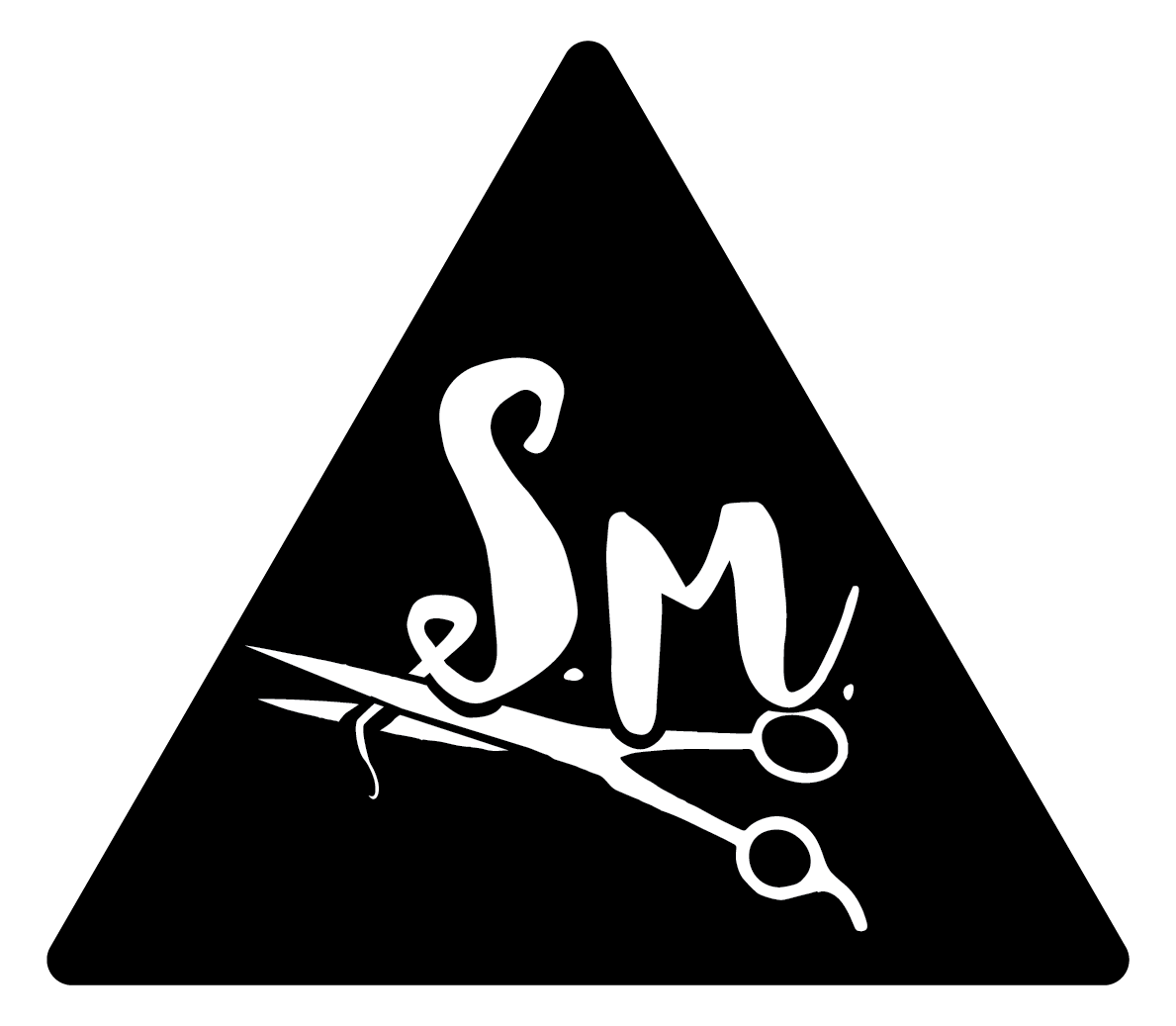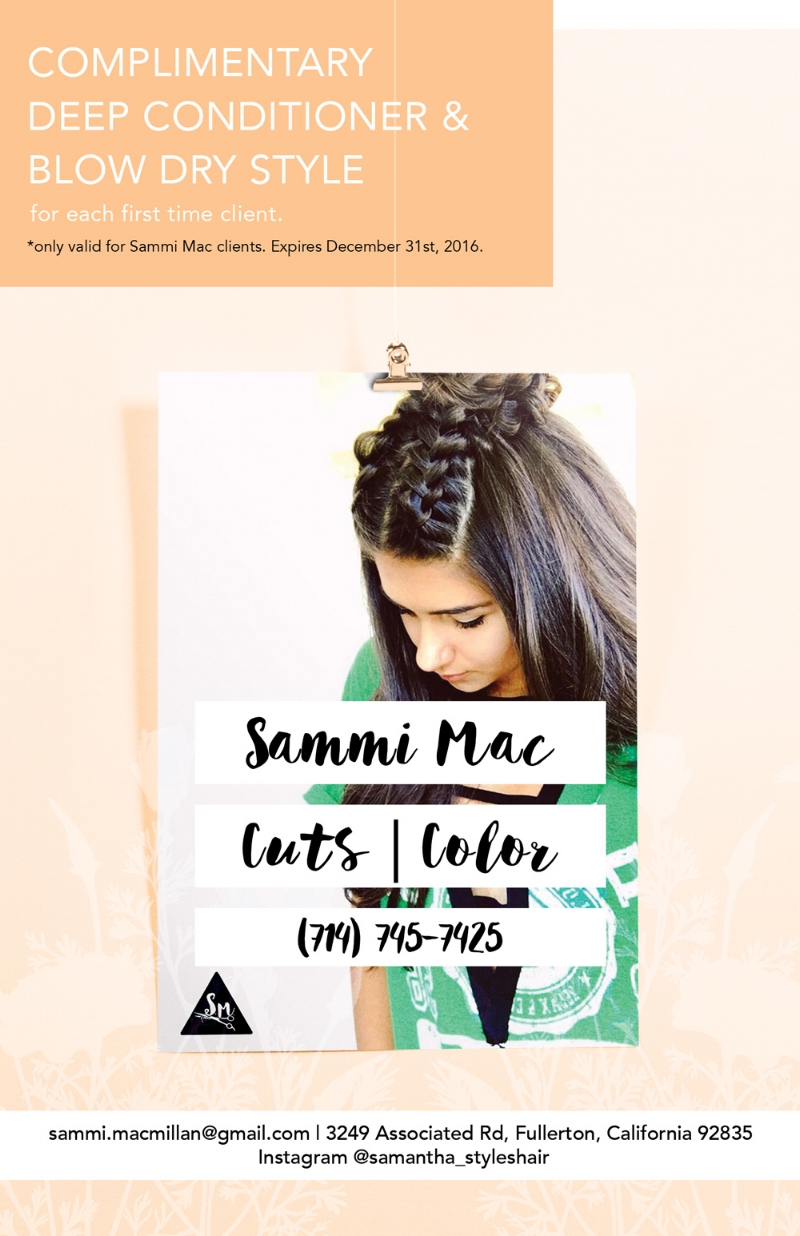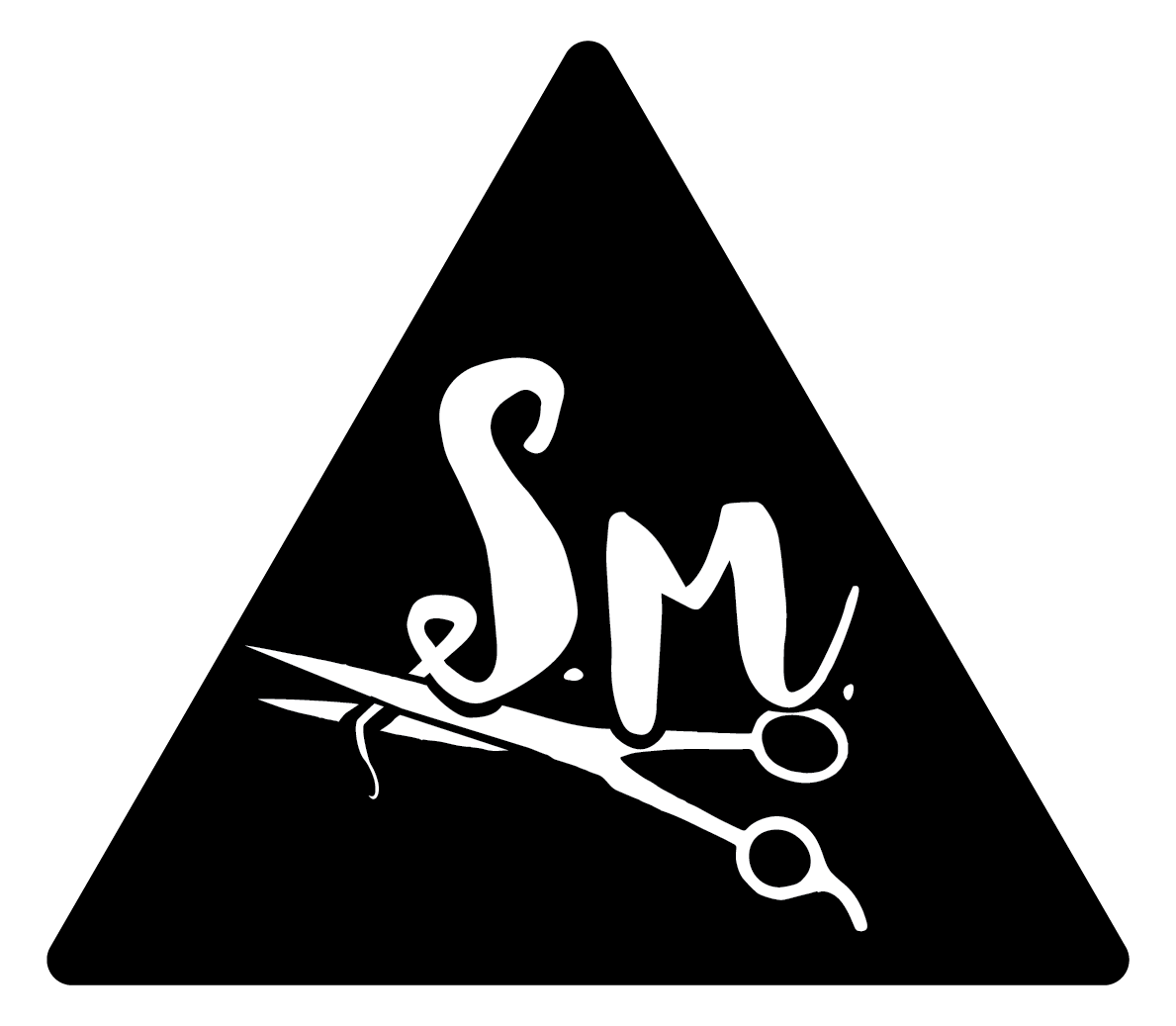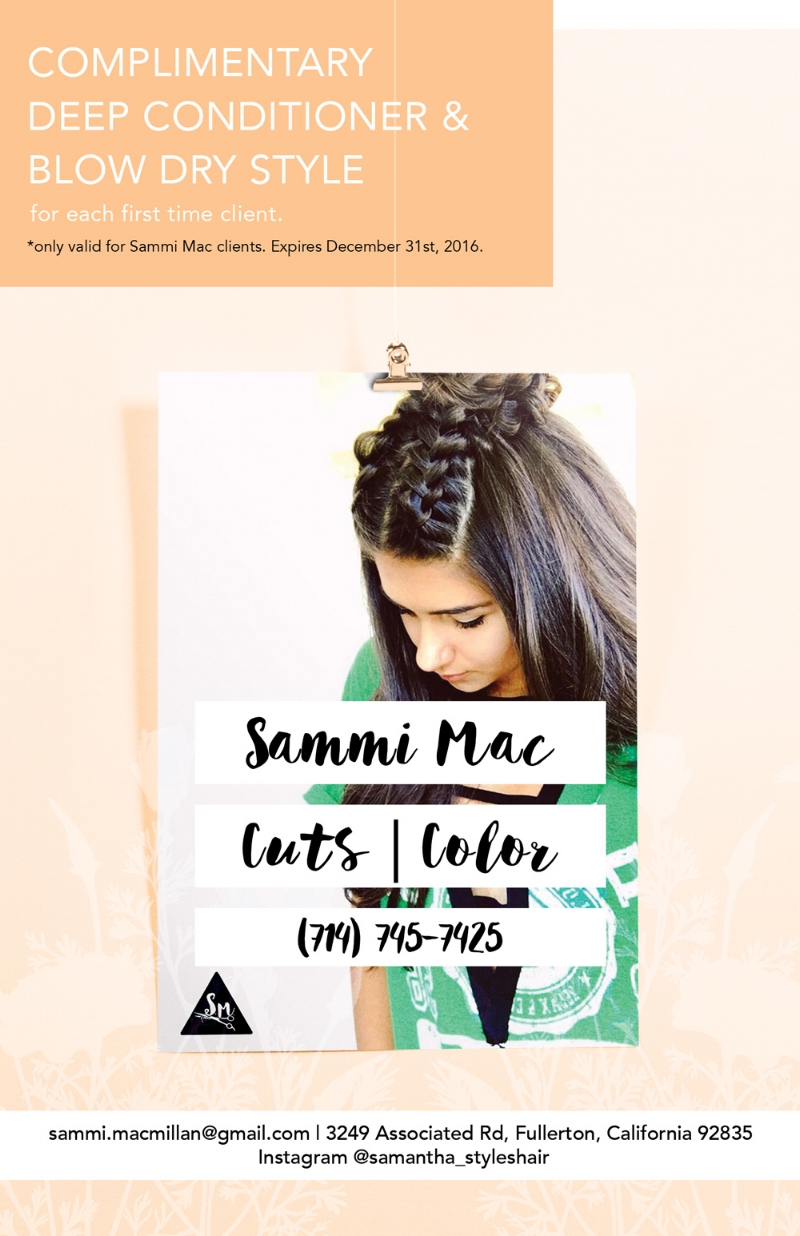 Created
August 2016
Industry
Beauty Salon
Hairstylist
Project Duties
Logo
Printed Handout
Facebook Profile Optimization
Objectives
To attract new clientele with a printed handout and create a brand behind the hairstylist.
It all started when...
In the Summer of 2016 Sammi Mac approached The Four Design hoping for a fresh revamp of her already established business. Sammi Mac quickly identified her love for old mediums and that she prefered to get business through word of mouth instead of mass emails or other internet based marketing tools.
This presented a unique challenge or The Four team: to create a unique feel that would encourage conversation rather than just bring in more customers.
Our Solutions was to create a striking but clean logo to stand out among the immense competition in her area. With hand drawn letters partnered with a clean and symetrical triangle Sammi Mac's logo was clean and edgy. This defines what every hairstylist is going after.
Color Scheme Options
To help increase the flow of customers we set Sammi Mac up with a classic printed handout to accompany their new design. This handout served to find new clients and stir up new business.
This allowed them to show of their new logo, but also remain a conversation among friends and peers, retaining their word of mouth ideals and local reputations.
The Four loves problem solving projects like Sammi Mac's, its keeps our work fun, creatively engaging, and the final results are always inspired by innovation.